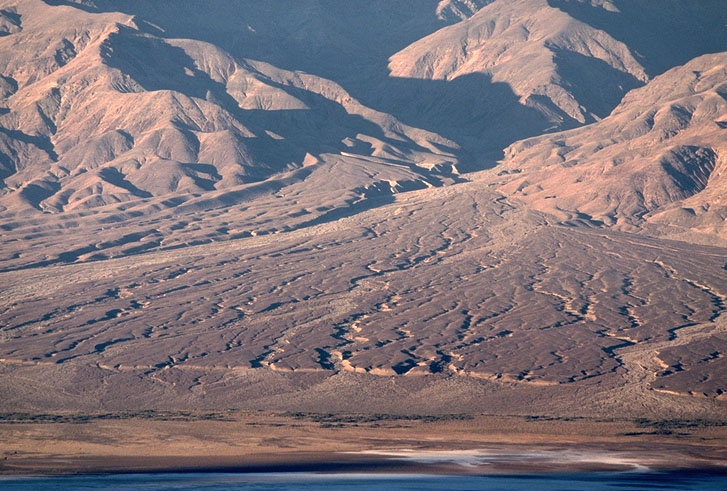 Fault scarp cutting alluvial fan, Death Valley, CA. This fault offsets the Hanaupah alluvial fan in Death
Valley by more than 10 meters, the result of numerous slip events. Given that it cuts alluvial fan sediments,
the fault must be relatively young. Interestingly, it lies on the west side of the valley, whereas most of the
active faults lie on the east side.
Return to Active Tectonics Page
Return to Slide Index
Return to home page