Marli Miller
Contact Info and stuff
| | | |
| --- | --- | --- |
| | | I've been taking geological photographs since before graduating from Colorado College in 1982, where I majored in geology. In 1987, I completed my MS in geology from the University of Washington, although they never sent me my diploma because I was late paying my library fines. By 1992, I'd paid my fines and completed my PhD, also at the University of Washington. I'm now in Eugene, Oregon, where I'm a Senior Instructor and Associate Research Professor in geology at the University of Oregon. I live with my two amazing daughters, Lindsay and Meg. I now pay fines for overdue DVD rentals. |
My geological research focuses on the evolution of faulting in the Death Valley region, California. If you're interested, here are pdfs of two scientific publications. One of these is a research paper while the other is a photo essay on the geology of Death Valley. If you're still interested, please check out my research at my academic website.
I also have photos posted at Visuals Unlimited (type in "marli"). If you find any images at those places that you need for your teaching, let me know and I can send you a copy.
To reach me, please send email to marlimiller (at) earthlink (dot) net.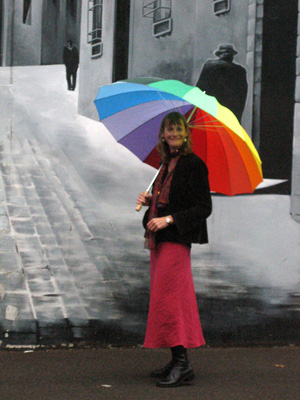 Return to home page
.